Blossom Goodchild - Channeling the Federation of Light - May 18, 2021
Hello! Well, the last time I spoke with you, I had no idea how topsy turvy my world would suddenly be. Not sure how this will go, if at all, yet, would like to try. How goes it with you and indeed, out there in the world that seems to have lost all reason?
Most Precious Soul, naturally, we have been and will continue to be with you during this unexpected turn in your circumstances.
Thank you. Of this, I felt sure. Along with the Love from our entire Family of Light, both on and off Planet, I feel so very Blessed.
Let us speak of matters that will include All, if we may?
My purpose entirely of today's chat.
We speak and shall continue to speak of Love. For in All that is taking place in your world of such wretchedness, there is no other antidote.
For Each and Every Soul that walks this Planet at this time … the benefit of KNOWING LOVE … IN/AS /OF ITSELF … ON A WHOLE NEW LEVEL, is the way to bring you from this place of unknown concerns, into a place within the self of absolute KNOWING and surety.
KNOWING … THAT ALTHOUGH ALL AROUND FEELS TO BE BEYOND THAT WHICH ANY COULD EXPECT … THE POWER THAT LIES WITHIN EACH ONE … OUTWEIGHS ABSOLUTELY ANYTHING THAT ONE IS CONFRONTED WITH DURING THIS CHANGE.
CAN YOU NOT FEEL WITHIN THE CHANGE, THE STRENGTH? THE DETERMINATION? THE DEPTH OF WHICH YOUR BEING FEELS THIS KNOWING?
Well, to be honest, yes, I feel an inner strength. Yet, that which is being revealed regarding the 'needles' alone, is enough to want to move to another Planet. One simply cannot comprehend how our world has changed in the last 18months and the insanity that has now become 'the norm.'
Yet, did we not say to you of this … and more to come?
You did. You also spoke of a Huge Announcement! One is still waiting … for this … and indeed Phase Two and world lockdown. Yet, with so much turmoil who knows what's what!
The Announcement, followed by many … is, without doubt, awaiting 'All systems go'. Turns within events have repercussions and cause delays.
YET, WE CAN SAY FERVENTLY, THAT THE DIVINE PLAN THAT IS IN PLACE … IS STILL IN PLACE.
It does seem to go on and on … and as always … nothing that is spoken of has happened. I have been off the radar with you for almost a month … no change!
Yet, so much that cannot yet be seen or told.
Well, one has to keep on Trusting in that. I know I've asked this before, yet, what advice would you offer, that hasn't already been offered?
Dearest Souls, there is nothing new to say. Your patience is something that has to be accepted 'As is' … and within one's patience … the LOVE and the STRENGTH within shall continue to grow.
The Strongest of the Strong was not just 'strength' in 'one department', yet, in All … and patience requires much strength in these times.
So, is it then that we just have to keep 'trudging on'?
We would prefer it if you skipped.
Our boots seem to have lead weights in, at times.
Then remove not only the weights, yet, the boots.
You know yourself, Blossom, from these past weeks, that what is taking place 'outside' of your individual space has been of little consequence, due to your intense circumstance. Is this not so?
Yes, yet, that doesn't mean to say that we can all just switch off from what is going on out there. We need the forces in place to show we won't put up with it.
This is so. Yet, there are many who prefer to delve deeper than deep, only to find a dead-end or 'of no consequence' when it came to it. Our point being, Blossom, as we have said over and over …
THE WAY THROUGH THIS … AND THERE IS A WAY THROUGH THIS … IS TO HOLD YOUR LIGHT.
How best to do this?
By Enjoying yourself to the best of your capability, within whatever circumstances you find yourself in.
THE WAY THROUGH THIS IS TO KEEP THE VIBRATION OF SELF AND ALL THAT IS … FREQUENTLY/FREQUENCY HIGH.
Yes, with respect, we know this and each one of us are doing our very best. Yet, we cannot pretend that all this 'out there' isn't going on.
Yes, you can. Of course, you know that it is. Of course, you know that your Light can conquer all darkness. Yet, here and there, for as long as you can hold your dreams at any given time … go inside of them and play. Go inside your dream of your future and bask in its sunshine.
A DIFFERENT KIND OF SUN. A DIFFERENT KIND OF FEEL TO EVERYTHING … EVERY BREATH.
BE IN YOUR DREAM … EVEN WHEN YOU ARE IN THE STARK REALITY OF YOUR PLANET'S TRANSFORMATION.
LIVE YOUR DREAM WITHIN THE FEELING OF WHO YOU ARE.
Much is easily forgotten when density of Vibration hits.
YET, SEEK GRATITUDE … SEEK JOY!
BE GRATITUDE … BE JOY!
Remaining in Love with Life, instead of falling out of Love with it, due to matters at present out of your control, is part of your journey. It was part of your training before you arrived.
So much has been 'planted' to steer you away from who you are … YOUR TRUTH. Yet, you have to keep going inside yourself.
YOU HAVE TO KEEP HOLDING ON AND REMEMBERING THAT WHICH YOU ARE … WHO YOU ARE … THE ESSENCE OF LOVE.
You are indeed, here on Planet Earth on the Highest mission.
YOU … YES, EACH ONE … DO YOU FEEL YOUR IMPORTANCE?
DO YOU COMMEND YOURSELF FOR BEING ONE CHOSEN TO BE HERE NOW? Because YOU were One that had the wherewithal to accomplish and complete, that which millions of you landed here and came to do.
How prized you are!
How absolutely honoured you are … by All!
YOU … THE STRONGEST OF THE STRONG.
Now is not the time to give up / to give in … to allow the darker, lower energies to overcome you and deplete your Light.
No, no, no!
NOW IS THE TIME … MORE THAN EVER … AS THE GOING GETS TOUGHER AND TOUGHER … TO 'SHOW THEM WHAT YOU ARE MADE OF' … THE HIGHEST PUREST LOVE.
That is why YOU came … because THAT is what you knew /know yourself to Be.
YOU … that could ride through the greatest storm … and remain in strength.
Remembering your call … Yes. YOU! EACH ONE!
Have you changed your mind? Of course not!
REMEMBER! REMEMBER! REMEMBER!
YOU KNEW THIS WOULD BE LIKE THIS. YOU JUMPED ON BOARD WITH SUCH ENTHUSIASM.
FIND IT.
GET IT BACK.
FEED THAT ENTHUSIASM AND COURAGE WITH YOUR DETERMINATION TO BE THE BRIGHTEST LIGHT THAT YOU CAN BE!
REMEMBER! REMEMBER! REMEMBER!
Do not allow 'It all' to bring you down … to fill you with disbelief and despair. No, no, no!
Allow 'It all' to make you even more determined.
THE WORSE IT GETS … THE STRONGER YOU BECOME!
THE WORSE IT GETS … THE STRONGER YOU BECOME!
THE WORSE IT GETS … THE STRONGER YOU BECOME!
I AM THE LIGHT.
I AM THE LOVE.
I AM THE TRUTH.
I AM.
Ha! Don't think for a minute I had forgotten that little puppy! Over and over and over and over and over … It has seen me through the scariest of moments lately!
Another reminder, Dearest Blossom and All, is to FEEL THE LOVE AND THE CHANTING OF THE MANTRA alongside many thousands of you … as ONE.
So, when you repeat it over and over … FEEL the voices of all other souls, carrying their voices across the ethers to harmonize with yours.
This is of such credence. Such establishment.
Odd words?
Yet, correct.
Ok. It feels good to be back in your presence, I have to say. Nothing new … with respect. Yet, just to have you reiterate that which we know keeps us uplifted.
Yet, has it not been that many have missed our conversations greatly?
It seems so.
There are reams and reams of our conversations to be read freely on your website. To revisit into years gone by can also do the Soul much good.
We would add that many have realized their own strength by NOT having these conversations readily available of late.
Yes. I reckon so. It is a good thing to mention about past channellings. Twelve years or so worth! Many may be amused about how poignant/similar they are for today, as well as way back when. I say this, as our chats may be very irregular and intermittent, indefinitely, compared to how we have always been. Yet, like today, the opportunity arose and I took it … and I guess it shall be like that from now on.
You are a Brave soldier, Blossom Goodchild.
Thank you. WE ARE ALL BRAVE. WE HAVE TO BE, IN ORDER TO WALK OUR TALK AND MOVE FORWARD. Yours and White Cloud's teachings have made such a difference to us all. It is when faced with incredibly difficult times that we recognize just how much you have helped us on our journey. For which we are ALL IMMENSELY GRATEFUL. For I know that many, many, many souls are experiencing hugely traumatic times, on top of everything else that is going on! As if that wasn't enough, alright, already! Yet, I still have to say … WE GOT THIS!
You wouldn't have been chosen unless you could uphold that statement! Our Love … in/of … its Highest Purest Energy is sent to Each One.
FEEL US.
KNOW US.
AND SO IT IS.
We look forward to the next Golden opportunity to speak with you again.
Oh, and me too! Thank you so very much. In Gratitude. In Loving Service. I AM.
AT LAST ... YOUR VIDEO ... YES ... YOU! TOGETHER AS ONE. I AM THE LIGHT. I AM THE LOVE. I AM THE TRUTH. I AM!
Please take the time to be uplifted by watching fellow Light players sharing the Mantra with you. Thank you so much to all who participated.
Website: Blossom Goodchild


Blossom spends a great deal of her waking hours responding to emails .... all of which is given from the heart.
Any financial assistance to keep her channellings, newsletters etc freely available for everyone is very much appreciated.



If you would like to subscribe to Blossom Goodchild's mailing list and receive her channelings directly, you can do this here (right upper corner).


Donations for our translators team are received in gratitude


If you send us an e-mail, we will give you the specifics.


Much information from the channelings, and from many other sources,
is brought together on our other website: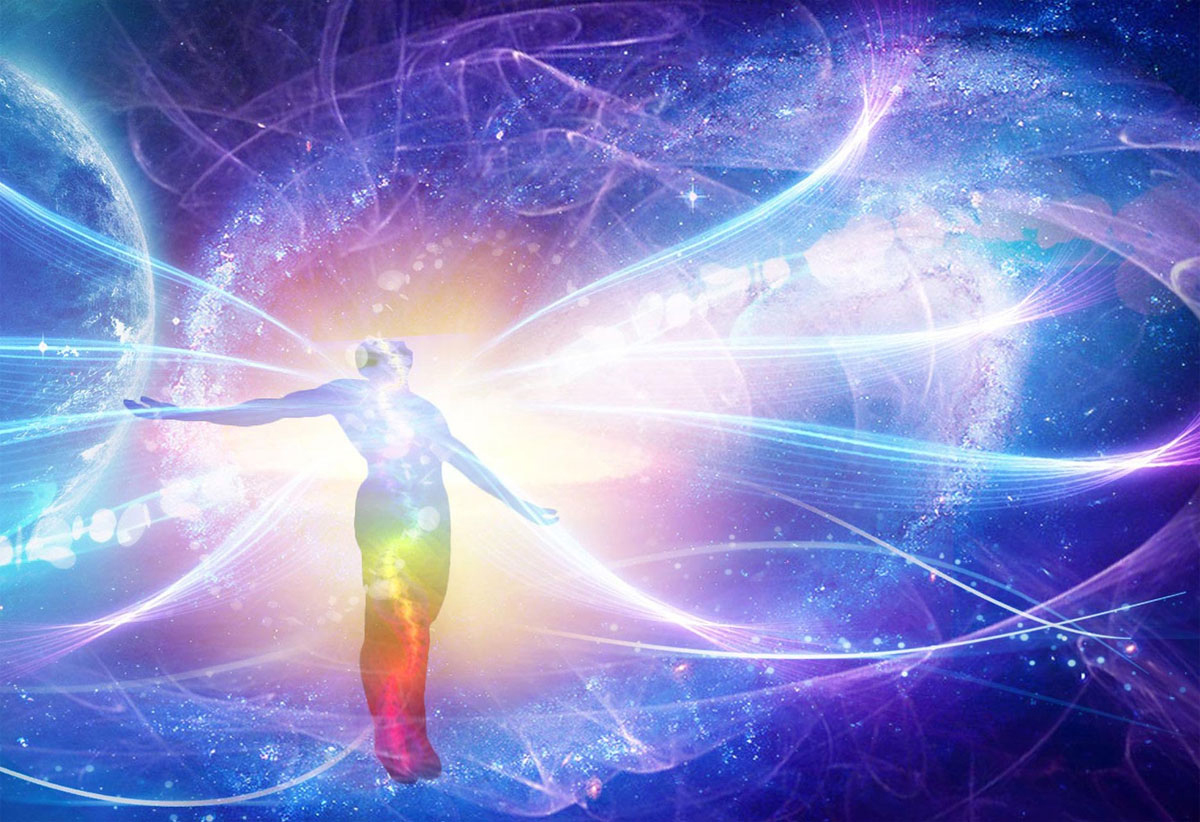 Galactic Channelings
Create Your Badge