Our reply:
"Hi A.,
I think many people who are 'waking up', as it's usually called, have had this doubt at some point. Me too. And it's a good thing, because you shouldn't believe everything that is told to you, you always have to use your discernment.
But as you read more and more about these things, the more and more I got convinced that this is the real deal. This is the truth. It is confirmed by so many people and higher beings, from so many backgrounds, like indigenous people all over the world, scientists from the black ops circuit who became whistleblowers, ancient texts, modern scientists like Gregg Braden and Nassim Haramein, hypnotherapists like Dolores Cannon, researchers like David Wilcock, channeled ET's, ET's who have physically visited us, people who have died and are now in contact from the other side with their loved ones here (like Suzy Ward and Veronica Keen), etc. etc.
The more you read about it and the more video's you watch about it, the clearer the picture gets. It's all so logical. It all makes so much sense, there's not one illogical part in this whole story. When you start with Creator and it's plan to experience itself through all life in all universes, and you know the plan for each universe is to evolve with all life until we are one again with Creator. And you know that higher beings always help lesser evolved beings, because we are in the same boat so to speak. And you also know that living a life in a world of duality like we do, is very beneficial to a soul... Then you know why the dark were allowed to go ahead, but only to a certain extend. They are never allowed to disrupt the balance of life, neither on Earth nor in the universe. They're not in charge, God and Creator are.
Just look around you, look at the beauty in nature, look at the love between people, the innocense of children...do you think that is all made by a hatefull God, or a loving God? Of course it's a loving God.
It's a fact that there are dark energies and entities playing with peoples minds wherever they can. But don't forget, the Law of Attraction works also for them, the same as it does for us. They hate love and harmony, it's like a bad smell to them. They get much more fulfillment in talking someone into violent behaviour, or committing suicide. These beings are attracted to low things, like the reptilians, they're attracted to war, killing, rape, blood, raw meat...
There are so many beings of light being channeled in this time, it's enormous. And the channelers, like Mike Quinsey, feel the wonderful energy of the channeled entity as soon as the channeling starts. It wouldn't make any sense that these are only dark entities acting like beings of light (sometimes on a very regular basis, like SaLuSa), and spread messages of love, light and encouragement. They have nothing to gain from that. They enjoy living in a world of fear, not of love. That's why all our controlled media are focussed on spreading fear. They want to keep the collective consciousness as low as possible, because they also know that the collective consciousness creates our reality and our future. That's a proven fact, just watch the video's from scientist
Gregg Braden
for instance. If everyone on this planet was living in love, hope and harmony instead of fear, there couldn't even be any dark beings here.
And, well, when you know that telepathic communication is the usual way to communicate anyway in higher dimensions, then you see why the channelings that we (and many other sites) publish, absolutely make sense. And that the universe indeed moves in cycles and that the process of ascension is very much a reality.
You speak of a "sudden enlightenment", but do you have any idea how much help we're getting from all corners of the universe? Just read the books of
Suzy Ward
for instance, our galactic friends are really everywhere. Many hands make a heavy job look light, as they say. And when you know the divine plan (ET souls incarnating on Earth in this time because they are much more receptive to the light), then it's not so 'sudden' at all. Your guru uses the comparison of a rose, but have you ever seen a red poppy starting to bloom? That goes with a big bang as well!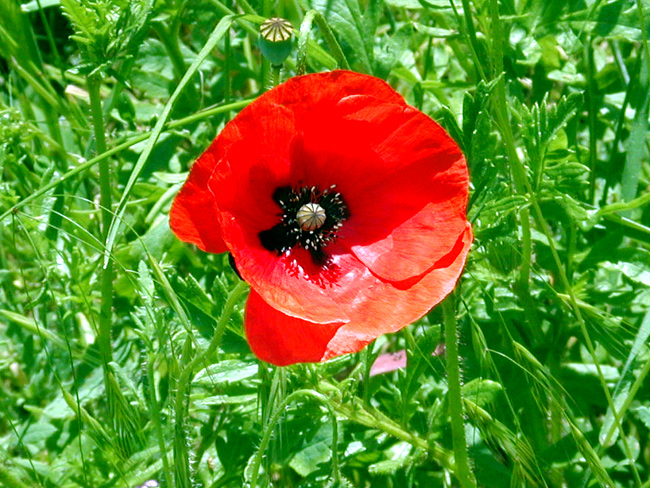 Well, there's so much more I could say about it, but I think it's best just to let your heart do the discernment. If you feel that love is the base of everything (which will become more clear as soon as you stop watching tv), then go for that. If you believe that everything is really dark, then you can live your life on that assumption. It's your choice, but to me the picture is crystal clear

Good luck!
In love and light,
Kees, GalacticChannelings.com
." (03-28-'10)