include("pappie.php") ?>

SaLuSa, September 14, 2011


Note: to our surprise, the message that we received from Mike today, was a copy of the one of September 9. Luisa asked Mike what happened, and this was his reply:

Hi Maria, I am confused as anyone else, I am coming to the conclusion that some how I lost todays message, as i cannot trace it anywhere. I seem to remember thinking I had put the wrong date on one and amending it, and I feel that is where i mixed it all up. I think it is best to forget todays and let me resume as normal on Friday. I am really sorry for the confusion I have caused.
Mike.









| | | |
| --- | --- | --- |
| | | |

include("DM.php") ?>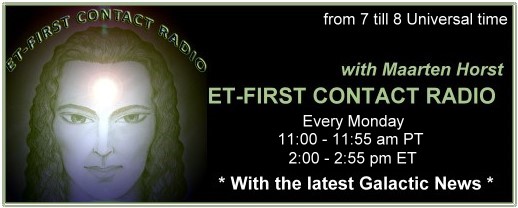 Every Monday night from 8 to 8:55 pm
channelings and related matters are being discussed on First Contact Radio.
The show is hosted by Dutch lightworker Maarten Horst and is presented in English.
You can support the show and take a subscription to the rich archives of BBS Radio here.

include("voetnoot.php") ?>