Blossom Goodchild - Channeling the Federation of Light - August 3, 2021
Hello to you! I tried yesterday to get in touch, yet, it was a no-go. I'm ready to try again today. Are you?
We are indeed, Blossom. It is always best to 'Let go' when the flow is not flowing and regroup another time. We are aware that you are concerned of the topic of interest being the 'needles' and you felt that might be blocking the Energies.
Yes. It is such a delicate matter and very much depends on where you reside, as to how 'near the edge' it is getting and so many have questions.
Blossom, Dearest soul, and all souls who gather in Strength across your Planet as the temperature rises in confusion, doubt, and disbelief!
We ask that you HOLD ON TO YOUR HATS!
Hah! With respect, I've had five hats disintegrate!
Yet, with respect … can you not see, can you not FEEL the amping up of Energies? The amping up of tensions all around you? When we say 'These are the end times' we do not mean for your Planet. We mean for the Game to be over. For the newness of Life to Blossom into fulness once again.
We have said it will get worse before it gets better. We have told you that you will need every part of your Being to be on call, in order to remain in Strength during these times.
On your mainstream media, there is little room for Truth. Yet, between the network of souls who KNOW THE TRUTH … so much is coming about in ways of breakthroughs.
IF YOU TRULY TRUST US AND THE WORDS THAT WE OFFER, THEN YOU WILL KNOW THAT THERE IS NOTHING TO FEAR.
THIS, DEAREST ONES, IS A DIVINE PLAN.
And we are all doing our best to hold on to that. Yet, everything is crazy. Nothing makes sense and many, many, souls are so afraid, wondering what lies ahead.
And we tell you … THE END OF THE DARK DAYS LIE AHEAD.
And we cannot know when. So, as we become more aware of lockdowns and military etc and people losing jobs if not vaccinated … it is tricky to hold on to the Truth that we know inside.
YET … YOU MUST. FOR IT IS NECESSARY FOR YOUR ENERGY TO REMAIN HIGH.
One is aware of the Law of Attraction. It is only when one's Vibration is matching that which one desires that the 'desired' can manifest.
Then as a Planet, we are doomed! Seriously, guys … I totally get what you are saying. Yet, surely you know that 'down here' one either needs to be of saintly material (which turns out to be a bit of a joke now, anyway.) OR, extremely high on drugs in order to remain of a happy disposition. For many who are alone and scared … that just 'ain't happening.
Then for the Ones who ARE able to hold the frequency … they must do so for those who cannot.
THE STRONGEST OF THE STRONG.
REMEMBER THIS!
NOW YOU KNOW WHY THAT THIS IS WHY YOU WERE CHOSEN … EACH ONE.
You are here to 'HOLD THE FORT'.
We tell you this … even though it 'appears' that all is NOT going according to plan … you must FEEL THE KNOWING OF TRUTH IN YOUR HEARTS THAT IT IS.
THIS PLAN CANNOT FAIL FOR IT IS DIVINE.
Tell that to the many people on the Planet who are really in trouble with all that is going on. I TRUST this deep down … little point in hanging on if one doesn't.
Pull out all the stoppers. Fall back into your LIGHT and do not venture out of it. Even when your flames are merely flickering … gather Strength from WHO YOU ARE.
YOU HAVE TO TRUST THE PLAN.
YOU HAVE TO REMAIN TRUSTING THE PLAN.
We don't know the plan!
Yes, you do.
You know the darkness has fallen.
So, you tell us. Not much evidence. I have said this before!
Then take off your blinkers, Blossom.
Snappy Missy!
So much is out there proving to ALL that there is a vast Awakening taking place. Millions of souls standing for their rights for their Freedom.
Millions of souls Awakening to the fact that they have been lied to and controlled by the dark forces.
Evidence is all around you.
The dark ones have nothing left.
I am not being awkward for the sake of it, yet … we have been told this before and then they pull another rabbit out of the hat.
Blossom, we could go round and round in circles. We can only share with you what WE KNOW TO BE TRUTH.
The main issue regarding this is your time factor and when BIG CHANGES will become apparent, is it not?
Yes. I guess so.
For you, we understand this. From our perspective, the main issue is that YOU REMAIN IN YOUR LIGHT.
THAT YOU KEEP ON KEEPING ON. SHINING YOUR LIGHTS THROUGHOUT YOUR PLANET.
FEELING THE JOY OF WHAT IS TO COME AND KNOWING IN TRUTH … THAT IT 'IS' TO COME.
Yes. Some are in a good place and doing so. As well as the global debacle, there are personal, serious personal, huge personal issues that many are having to deal with on top of everything else. Tends to make one internally scream with frustration now and then … and then … we wait … you know … wait! Like many have been doing for 50 years or more. That feels like a LONG WAIT and a LONG TIME OF TRUSTING.
So, what is your alternative, Blossom?
Now let me see, drink, drugs, suicide, insanity, giving up, giving in … Nope there just isn't one!
Correct. THERE IS NOTHING WITHIN YOUR KNOWING THAT ALLOWS YOU TO LET GO OF THE MISSION YOU ARE ON.
EACH ONE OF YOU KNOWS THIS BY THE FEELING OF THIS KNOWING.
THERE ARE NO WORDS TO DESCRIBE THIS KNOWING.
IT SIMPLY IS.
AND THEREFORE, DUE TO THIS KNOWING … YOU WILL KEEP ON KEEPING ON.
IT IS 'OF YOU' TO DO SO.
We repeat again … We never said this to be a Joy ride, Yet, within all of this, we are asking you to find Joy … and spread it.
We are asking you to Smile and beam Love …
If you don't wear a mask!
We are asking you to connect with one another through your Soul Light. Yes. Mediations on a global scale are magnificent tools to anchor in the Light. Yet, we suggest within your every breath … you KNOW that you are not alone.
WITHIN EVERY BREATH … KNOW THAT MILLIONS UPON MILLIONS OF YOU ARE HOLDING THE LIGHT.
EVEN WHEN YOU FEEL YOU ARE FAILING …
YOU ARE WARRIORS OF LIGHT AND YOU CANNOT FAIL …
WILL NOT FAIL …
HAVE NOT FAILED!
WITHIN EVERY BREATH … FEEL THE LOVE LIGHT FLOWING THROUGH YOUR BEING AND REACHING OUT AND CONNECTING UP WITH ONE ANOTHER.
SAY THE MANTRA OVER AND OVER.
KNOW THE POWER OF DOING THIS.
FEEL THE POWER OF DOING THIS.
I AM THE LIGHT.
I AM THE LOVE.
I AM THE TRUTH.
I AM.
Friends, Friends, Friends … ONE FAMILY OF LIGHT … You say you do not know what the Plan is and we say you do.
FEEL in your Hearts this Plan.
FEEL the time when this WAVE OF LOVE sweeps over your Planet through your Beings and changes the way things are, forever.
YOU KNOW THIS TO BE TRUE … do you not?
Well, I don't know what exactly it will be like.
Yes. You do. Each one of you. You all know. Yet, it is not until it is upon you that you shall remember your agreements.
THE TIME IS COMING … YES. IT IS. When you shall experience this CHANGE OVER OF ENERGY.
Remove all doubts. Remove all fear.
That which is being presented to you is not how it is.
THE LIGHT HAS WON.
REMAIN IN THIS KNOWLEDGE … For if you do so, what 'on Earth' is there to worry about?
GO DEEP WITHIN TO KNOW THIS.
Do you? Do you? Do you? Do you … Each One, know this?
Search within until you do know … For it is TRUTH.
We spoke of the Monoliths, the Ley Lines, the Grid, the Crystals, the Magnetic Fields, the Portals, the opening up of your envelopes …
Let us speak now of how you all work within this Plan.
As you imagine all these things communicating with each other, and triggering the next 'movement' …
IMAGINE TOO … THE MATRIX OF LOVE LIGHT, AS IF LIKE ELECTRICITY … CONNECTING FROM YOUR BEINGS TO ONE ANOTHER …
IMAGINE THAT STRENGTH.
IMAGINE THAT FEELING.
IMAGINE THAT LOVE.
Sorry to interrupt. Yet, I have heard from a few that their envelopes have definitely been opened already.
We would say they have had foresight of what is to come.
Yet, it has changed their life forever.
Naturally. Yet, for those souls, there is more to come.
Some feel too, that if/when this Wave of Love comes, then it will wake many souls up, and therefore, there will not be the need for those more awakened to assist (I may have covered this last time)
Believe us, Blossom, when we say … THERE WILL BE EVERY NEED.
For FEELING and KNOWING LOVE from this Wave, does not mean that one suddenly understands everything that is/has/will take place.
Yes, very much so, there will be a change in one's Energy and one's very Soul Being. Yet, there will be so much 'fall out' from all that has taken place. All that has been indoctrinated and programmed …
Many will find EVERYTHING so hard to comprehend …
There will be so much work to do.
Yet … Imagine this … there will be no resistance.
There will be no 'power of lesser Light' telling untruths and dragging one into the mire.
Will there be a divide?
For a time … until the TRUTH spreads.
This Truth will be so much more accessible to Each Soul, for the Wave will touch the Heart and Soul in such a way that TRUTH can only be recognized.
There will be many who 'repent'.
Sounds a bit biblical. Yet, there are many, many, who feel that this Event is of Biblical nature.
Blossom … the nature of this EVENT is of the utmost LOVE.
Where one heard it … or read about it … may differ in degrees … and perhaps in lifetimes one has led …
Yet, THIS LIFETIME … THIS NOW … IS THE HAPPENING OF IT.
IMAGINE THIS.
KNOW THIS TRUTH.
I have to ask one more question because so many are inquiring … Will those who may be in peril from 'needles injected' be ok once this 'Event' takes place? A huge question I know.
We do not wish to ponder greatly on this matter, as you are aware.
We wish to keep the Energies as high as possible in these communications, especially at this time.
Yet, we would say in reply …
THIS IS A DIVINE PLAN!
If mountains can be moved by thought and Trust and KNOWING, in a blink of an eye … literally, be moved … do you not think that Healing of ALL AILMENTS can be brought about.
Yes. I do.
We rest our case.
Eh … Hold the phone a moment …
Blossom, suddenly you have a thousand questions … which we will answer in one.
We are not saying to rush out and get 'needled' … Not at all … Not at all! Yet, A DIVINE PLAN IS DIVINE … and if you KNOW DIVINITY … IT cannot falter or choose to pick and choose.
DIVINITY IS LOVE FOR ALL … EACH AND EVERYONE.
'Forgive them, for they know not what they do' springs to mind. (Catholic upbringing, sadly!)
THAT WHICH IS TRUTH … IS DIVINE.
As your husband keeps saying, Blossom … 'We got this.'
Bless his cotton socks. Bless all our cotton socks. In Gratitude. In Loving service. I AM.
*Update on my husband, Goody. Thank you to all for sending Healing Love. He is now on chemo at home (plan is five days of tablets every month) No scan until 12th August and apparently, that won't give much away due to swelling on the brain from radiation etc. (He finished that 7 weeks ago!) The next one will be in 3 months. Your Loving kindness helps to keep us on track in TRUSTING IN MIRACLES. Thank you so much for your continued support. We FEEL it every day!
AT LAST ... YOUR VIDEO ... YES ... YOU! TOGETHER AS ONE. I AM THE LIGHT. I AM THE LOVE. I AM THE TRUTH. I AM!
Please take the time to be uplifted by watching fellow Light players sharing the Mantra with you. Thank you so much to all who participated.
Website: Blossom Goodchild


Blossom spends a great deal of her waking hours responding to emails .... all of which is given from the heart.
Any financial assistance to keep her channellings, newsletters etc freely available for everyone is very much appreciated.



If you would like to subscribe to Blossom Goodchild's mailing list and receive her channelings directly, you can do this here (right upper corner).


Donations for our translators team are received in gratitude


If you send us an e-mail, we will give you the specifics.


Much information from the channelings, and from many other sources,
is brought together on our other website: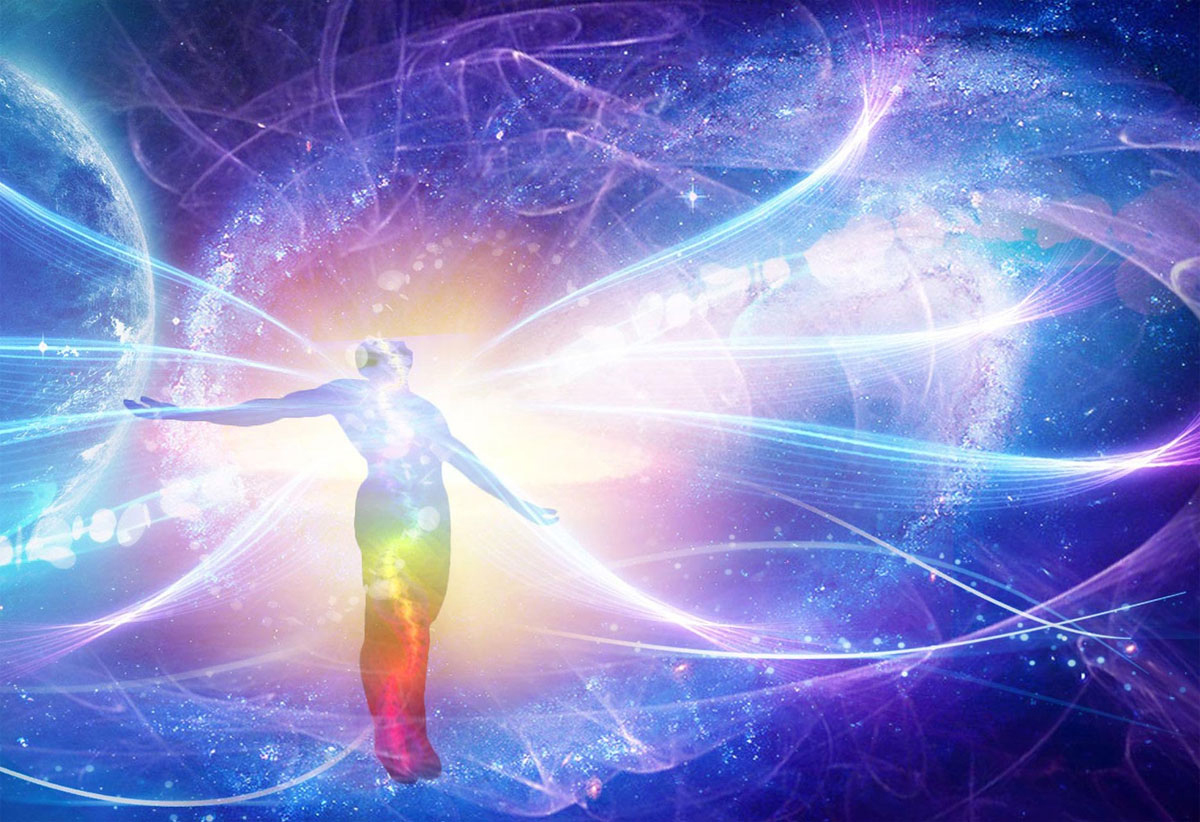 Galactic Channelings
Create Your Badge