We the people…
Nous le peuple...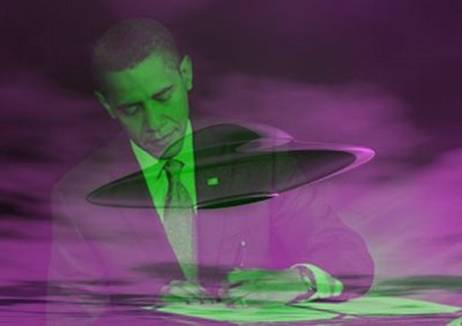 Make this viral - Translate it - Post it on your blogs - Share it with your friends

We the people, in this election period, with 36% of the American population (80 million people) and 80% of Americans believing that their government does not comply by hiding the reality, strongly urge President Obama to make public the whole truth about the extraterrestrial reality, UFOs and space observations made ??from Earth as well as during space travel, funded by we the people.


Propagate this message until the President Barack Obama express himself to his people with dignity and honor, according to the requests made to him.


We, the American Citizens, in association with the World Population.




Propagez ce message - Traduisez-le - Publiez-le sur vos blogs - Partagez-le avec vos amis

Nous le peuple, en cette période électorale et alors que 36% de la population (80 millions de personnes) et que 80% des américains pensent que leur gouvernement ne les respectent pas en cachant la réalité, demandons avec force au président Obama de rendre publique toute la vérité au sujet de la réalité extra-terrestre, des ovnis et des observations spatiales réalisées depuis la Terre comme lors de vols spatiaux, que nous le peuple, finançons.

Propageons ce message jusqu'à ce que le président Barack Obama s'exprime à son peuple avec dignité et honneur, en fonction des demandes qui lui sont faites.

Nous, les citoyens américains, associés à la population mondiale






| | | |
| --- | --- | --- |
| | | |
Galactic Channelings
Create Your Badge


Join the Galactic Channelings Community on Tsū!
Tsū is the only social network that shares its revenues with its members.
It works through invitation only, so you can use this link
to create a profile.