include("pappie.php") ?>


White House petitions for NESARA, ET disclosure and more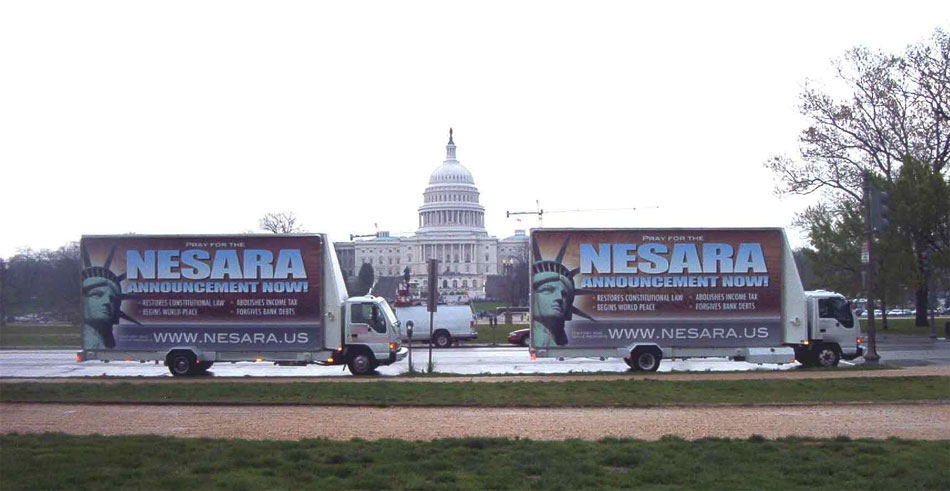 Dear visitors,
At first, we weren't going to pay any attention to this action of the White House, because we see it mainly as a stunt to gain some goodwill from the people, in the light of next year's elections. And we certainly haven't forgotten how Obama
responded
to the first big poll that they held during his election, three years ago.
But as so many of you keep e-mailing us about it, and having read this perspective from Colleen Nidle, we decided to give it a place on our site anyway.
We still think that we should create the changes ourselves, and that we have little to expect from our current leaders, but who knows, maybe something good will come out of it this time. And it's always good to make our voices heard.
We took a look at the
petitions
, and think that these 6 might interest you the most:
"
Announce and Implement the NATIONAL ECONOMIC SECURITY AND REFORMATION ACT - NESARA
"
"
formally acknowledge an extraterrestrial presence engaging the human race - Disclosure.
"
"
Launch a real, public, subpoena-empowered, criminal investigation of the events of Sept. 11, 2001.
"
"
Recognize the men and women who are occupying wall street.
"
"
Legalize and Regulate Marijuana in a Manner Similar to Alcohol.
" (as you may know, hemp oil is a great
cure for cancer
)
"
Require all Genetically Modified Foods to be labeled as such.
"
So, enjoy the signing, and don't forget to visualize a good result, because then the Law of Attraction will surely help it to come into being.
In love and light,
Kees, GalacticChannelings.com


Our reply:

"hi kathy, thanks for your comment. hmm, have others experienced this too? if they have, it would be the second thing about these petitions that smells fishy. the first was when the original number of signatures needed to get "an official response" from the white house, was suddenly raised form 5,000 to 25,000. that happened right after the ET disclosure petition hit 5,000 in no time.
well, like i said, it's good to let the government know that we KNOW about NESARA and the UFO coverup, but let's not expect too much of this action. i think the odds are pretty slim that we would get a response like, "dear voters, indeed our policy was to cover up anything that had to do with UFO's, but now after this petition we have to be honest with you and admit that we've had contact with ET's for over half a century and we've been lying to you about it all this time" ;)
much love and light to you - kees, GalacticChannelings.com." (October 21, 2011)






Our reply:

"hi horst, apparently what happened was that shortly after the disclosure petition hit 5,000, they raised the mimimum amount to 25,000. but later it turned out that they had only done this for new petitions, not for the ones who had already been created (including the disclosure petition). so that was fair of them. but i think they shouldn't change the limit during their action anyway, because now people got confused about what they should achieve to get this "official response from the white house".
much love and light to you - kees, GalacticChannelings.com." (October 22, 2011)


| | | |
| --- | --- | --- |
| | | |
include("voetnoot.php") ?>