Blossom Goodchild - Channeling The Federation of Light - March 19, 2023
Ok! Good morning! Well, no question of what I would like you to speak of today! Fergus the fungus is among us, it seems! It is all over the news about a deadly fungus spreading rapidly throughout the U.S. Can you release a little more information about this 'set up'?
Welcome, Blossom and All. We smile as we know you are laughing regarding this coming about. As for much of that which we have said of other matters, has not yet done so.
Yep. Look at you go! Where to from here then?
We would gauge that it will still be a little while, yet, sooner than 'our soon', before the restrictions will be implemented.
Can you feel already, Blossom, the frustration of Each One as this is announced? Even those who felt so strongly to comply with regulations over the last few years, will start to open up their minds to the possibility that there is something afoot, and will not be so willing to simply 'obey' anymore.
This is a good thing.
Yes, indeed. Can you say if it will be as strict as before?
Even more so!
Oh, Joy! Yet, in a way … it is Joyous! Because at last, we shall be moving into Phase Two … which means we are getting a move on!
This is so, Blossom. Remember that.
Joy! Find the Joy in the KNOWING that things are escalating. The Divine Plan is moving up a notch in terms of visual identity.
What do you mean by that?
All that is to be uncovered as the layers are removed will prove to many, that this is indeed, a DIVINE PLAN.
For although it shall present itself as bleak, on the other hand, it will reveal to the uninitiated that 'LOVE' is all around and within.
Throughout the confusion that is to occur and present … SO MUCH LOVE will emanate from within, not only the self, yet, the Divine Mother Earth and a presence from above and below it.
Can you elaborate on that? Especially the word 'presence'?
We can, Blossom and we will. We are delighted to do so.
Yes, we have spoken of much turmoil and the strength required to 'rise above it'. Yet, we have spoken also, on the Energy that is now flowing through in order to assist you in regaining the knowledge of that which you are.
LOVE.
THIS HIGHER VIBRATION OF LOVE THAT YOU ARE MATCHING WITHIN YOUR TRUE SELF, IS TO ALLOW YOU TO FEEL A LOVING STRENGTH WITHIN THAT TELLS YOU … THAT YOU HAVE ARRIVED.
THIS IS IT.
The POWER that accompanies this KNOWING stirs the TRUE YOU … the YOU that is no longer distracted by falsehoods, to emerge.
It is the most exciting of times, from our point of view, even though there shall be many who contradict this statement. For that which is 'drip fed' by those who are crumbling, will go all out to try and FORCE YOU to be afraid.
YET … THE CAVALRY HAS ARRIVED … as one says.
THIS BAND OF DIVINE LIGHTED SOULS … IS YOU!
COUPLED WITH THE ENERGY FORCE COMING THROUGH FROM OTHER REALMS.
Some Souls will almost 'see' the presence of 'life' from elsewhere, that have been given permission to 'enter into Earth's atmosphere' to lend a hand. Your backup!
As you said that, it made me think of the portal that you spoke of last week. Will this life from elsewhere be entering through it?
Indeed.
The Energy is so strong with you today … I can't type quickly enough! It indeed does feel exciting when many would be feeling dread.
And this is why we come, Blossom. To prepare you. To advise you. To help you understand that what is to take place does not 'belong'.
Eh … lost you there!
What we mean is … that which is about to occur, that which will be presented does not 'belong' within the Hearts of man.
Or woman! I know it is a term used … yet, had to bring equality in.
Therefore, one's Inner knowledge, one's Inner Understanding, one's Inner TRUTH will rise up so strongly from deep within, and EACH ONE … in their own time … will KNOW IT IS TIME.
Time to hold on to our hats!
Yes, Blossom. If Each One, in this moment of NOW, would kindly close their eyes and take in a few deep breaths, and tap into our Love and Truth … the feeling of this KNOWING of 'HERE WE GO' will resonate so easily and Gracefully, and yet, at the same time, stir up the Warrior within, that has been patiently shining shoes and smartening up armour.
We are aware that some will not agree with our wording of 'armour'. Yet, literally, it means … 'Protection', as we choose to use it.
That which you have come to know of yourself … that which you can feel … that which you have been expecting of yourself … you shall KNOW. You shall experience.
This protection we speak of, is your Inner KNOWING.
YOUR KNOWING THAT THE LIGHT HAS WON AND YOU ARE HERE TO PRESENT THAT TO ALL WHO HAVE NOT YET UNDERSTOOD.
Much of what is to be 'showcased' in terms of the telling of outright lies will leave one speechless.
'Buckle up', would be a phrase to use here.
Trickles of presenting Truth will be initially disclosed, and just when one thinks there could not be anymore that could shock and leave one open-mouthed … more shall come through.
WOW. Seriously, or not so seriously … what a time lies ahead!
Oh, Dearest Blossom, … have you not waited and waited and waited and waited for this?
Yep. Even though we don't really know what 'this' is. One tries not to speculate, and just let it all flow as it should, yet, we humans cannot help but try and see into our future, as it seems so unstable.
This is a very good point, Blossom. To let it all flow. Do not get 'stuck' in the energy of what is not.
Eh … Translate, please?
WHAT IS … IS LOVE.
What is not … is not.
Here we go! Yet 'everything is Love' …
Exactly. And what is not … is not … for it is not.
So, if it is not … if it doesn't exist, how can we get stuck in it? I am sitting here … awaiting a response. Are we stumped here? Surely not!
Words are not of assistance.
Nor is silence! Actually, yes, it is. I sat here in silence and somehow 'get it' … sort of. Yet, as you say … words can't express, for it 'is not'. Poop. We were flowing so nicely, now I'm stuck … in what is not! Shall we skip and move on?
No, let us follow through.
Oh Lord! If we must. So … you are asking us to not get stuck in what is not?
Yes. You will simply know what is 'not'.
Not … True?
Yes. Yet, more than that.
What is more than not True? Something is either True or not.
Or simply, not.
Not what, Scott?
Not 'is'.
Pass the pills, someone! How can something not BE …
By not Being.
Nope. Not following. Not flowing. So, 'I' chose to move on. I know my brain is frazzled and at a standstill. Maybe, I can understand that, when on a Higher level, yet, not now. Just not happening to even ask another question.
We dutifully appreciate your honesty and perhaps, we may or may not discuss this at another time.
Probably, may not! Where does that leave us?
We were asking you to go with the flow and not get stuck in the …
Stop right there. Yep. We will do our best to go with the flow.
We would like to add … that as Truth unfolds … as YOU, EACH ONE … reach understandings in a NEW WAY … you will find that 'the flow' has a different meaning.
Well, rather than ask in what way, for now, I will just say … I look forward to that. Sometimes, I feel a strength, a knowing in me that words again, cannot express, and other times I could just lie down and go to sleep in the hope I wake up when this 'pantomime' is all over. All pantomimes have a happy ending!
We admire the Courage of Each One experiencing life on Earth at this time.
Each one Being exactly where they are meant to be within.
Each one allowing their realization of what and who they are … the recognition of why they are here … to 'come to Light' at a pace that is suitable.
Some lead the way. Some have chosen to be part of this great army of Light in a subtler fashion, yet …
EACH ONE AS STRONG AS THE OTHER …
EACH ONE WALKING ALONGSIDE THEIR FAMILY … THEIR TRIBE …
EACH ONE HOLDING UP THE ONES THAT ARE WEARY …
EACH ONE WALKING FORWARD IN TRUTH …
EACH ONE READY …
EACH ONE MOVING TOGETHER AS ONE HEART …
EACH ONE BEING EACH ONE…
EACH ONE KNOWING …
THAT LOVE IS EVERYTHING … AND IF IT IS NOT … IT IS NOT.
You little tinkers! WOW. I best go buy a new hat … this latest one disintegrated with the wait. In Gratitude. In Loving service. I AM … READY … POSSIBLY … MAYBE.
AT LAST ... YOUR VIDEO ... YES ... YOU! TOGETHER AS ONE. I AM THE LIGHT. I AM THE LOVE. I AM THE TRUTH. I AM!
Please take the time to be uplifted by watching fellow Light players sharing the Mantra with you. Thank you so much to all who participated.
DONATIONS are always a beautiful Blessing. Many thanks!
http://PayPal.Me/RainbowLight444
Website: Blossom Goodchild



If you would like to subscribe to Blossom Goodchild's mailing list and receive her channelings directly, you can do this here (right upper corner).



| | | |
| --- | --- | --- |
| | | |

Donations for our translators team are received in gratitude


If you send us an e-mail, we will give you the specifics.


Much information from the channelings, and from many other sources,
is brought together on our other website: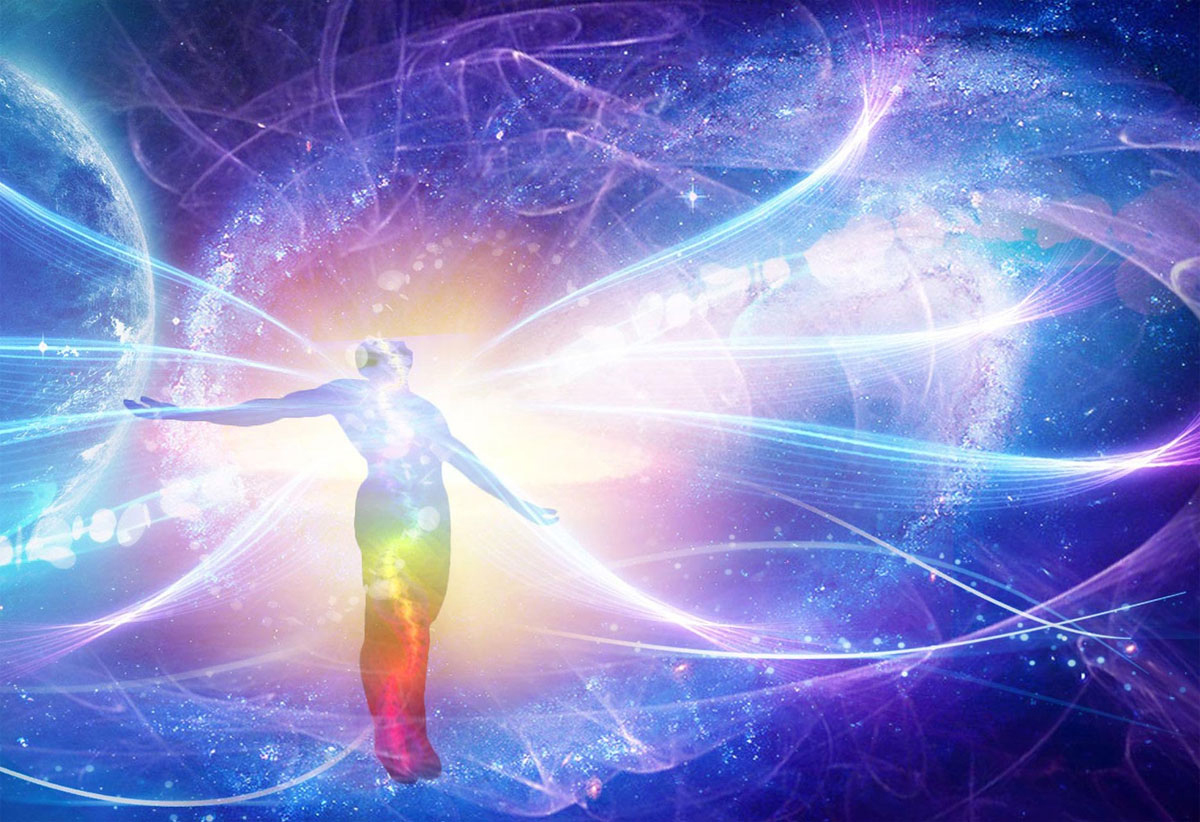 Galactic Channelings
Create Your Badge