Blossom Goodchild - Channeling The Federation of Light - August 23, 2020
Hello there. How's things dangling where you are?
Welcome Blossom and we have picked up on your Bright Energy straight away.
A nice change from the moaning Minnie I have been of late.
What has changed?
My attitude? My mood? Who knows! Go for it while we can … it may not last!
Dearest Souls of Earth, and yet, you are not. You are of Divine Essence and merely paying a visit to the Planet Gaia in order to allow Her Glory to shine in her own right, once again.
So, we are all from different planets/places then?
You are all from LOVE. Where one chooses to … be/go/investigate … is really up to the individual, once the have individualized… as to … what /where … experience would suit them best for their next 'trip'.
Yet, as you also know, there is not just the one of you. You are many … experiencing everything at the same time.
Oh 'ello … here we go! Yes. I get that. Well, I know that is the case. Not saying I understand the logistics of it.
There is no need, Blossom. For where you reside, within YOU at this point of your focus, is telepathically communicating with Us in this moment. That is where your concentration is.
Is it that the 'other Me's' … out there somewhere, might check in on my progress down here?
Not necessarily. For the 'other you's' are too busy focusing on the 'you' they are elsewhere in another experience.
That is not to say that during meditation ALL OF YOUR YOU'S cannot 'become One' in strength.
Yet, wouldn't that be the same as 'blending into the Oneness when meditating'?
Yes and no. For yes, you KNOW we are all One and yet, to … imagine /visualize… the process of all of your 'you's' blending into one … just for fun … can and would strengthen each individual you, when returning to that individualism.
Anything that you conceive to be possible … is.
Thank you. Which leads me on to things I have been hearing … that it could be possible, that almost everything we have KNOWN is a lie … I.E. our history and all that we have known as 'the human condition' in its phases throughout years and years, may not be true at all … Is this so? Is everything on Earth that we know … one big lie?
Indeed not. Not everything. Yet, there is much that will be uncovered that will leave your jaw wide open in disbelief when the Truth about a particular thing is told.
As you know, it is not our place to come out with these things.
Yet, more people are … why not you?
Because we are not here to do so. That is not our position. Our position is to guide you … to assist you through, in the ways that we know of. In the ways of holding fast to your heart's feeling of who you are.
As your day's progress … more and more will make sense … at the same time as more and more make less sense.
I think we are already in that state!
By no means, Blossom. This phase that you are all waiting around in now, is the precursor … the hors d'oeuvre if you like.
This unveiling that you came here to experience is SO BIG … you, at this time, cannot comprehend it.
Yet, in years to come, you will look back and be so 'proud' of the fact that you were part of the 'Change Over … from dark to Light.'
You see Blossom, when we say 'SO BIG'… or 'The Greatest Change' etc … these are words, only. They cannot actually portray exactly what we mean.
Shock after shock, after shock, after shock, will Awaken Each One out of their slumber.
I think I may have asked this before yet, when this announcement comes that will hit us with a 'BAM' to take us into 2nd lockdown and Phase Two … will it be obvious or will we be questioning its authenticity, as we do with much that we hear?
There will be no questioning. All will do as they are told to start with and then re-assess where the 'land lies'.
My 6yr old Grandson whilst eating his tea, out of nowhere suddenly said 'Like a plan with a 'BAM'. I almost fell off my perch! Out of the mouth of babes!
Look for signs all around you. They are being sent to uplift and encourage.
Will do! So back to this lying, if I may? Many of us KNOW the lies right before our eyes, regarding the current Virus situation … and we know not to trust politics/governments, etc. Yet, this goes much, much, deeper doesn't it?
Blossom, yes, it does. Yet, may we suggest closing the rabbit holes and waiting for the Truth to be revealed in the way that it should? When one will know 'what is what'?
Tricky for me as I get sent so many things to watch.
Are you ordered to watch them?
No. Yet, one does like to keep up to date, a bit. I am way behind compared to many … and I am fine with that.
Yet, how do you know of that which is Truth and that which is simply cleverly designed?
I don't! That is the trouble for so many. We seem to have lost the plot on who is telling the Truths.
And yet, the ONE TRUTH … THE ONE TRUTH YOU DO KNOW … Is that which your heart speaks to you of.
THE KNOWING THAT LOVE … THE LOVE THAT YOU ARE … WILL ALWAYS BE TRUTH.
BECAUSE YOU FEEL IT.
RETURN TO LOVE THROUGHOUT.
I AM THE LOVE … I AM THE LIGHT … I AM THE TRUTH … I AM.
I AM THE LOVE … I AM THE LIGHT … I AM THE TRUTH … I AM.
I AM THE LOVE … I AM THE LIGHT … I AM THE TRUTH … I AM.
KNOW THIS.
FEEL THIS.
This is ALL you Truly need to KNOW to see you through.
This limbo we are in, certainly has the Grace to allow us to live more in the NOW, for planning of anything seems pointless.
This Limbo should be Enjoyed. It is the last phase of the first phase … before entering Phase Two.
I have not met one soul who knew/thought that it would be like this. This shift. It's quite mind-boggling really. We just breathe through it all.
REMEMBER, DEAREST BLOSSOM, THIS IS THE CALM BEFORE THE STORM.
So many have wondered and waited for so long, for their role to be presented to them. Pick One's spirit's up with the KNOWING that very soon … One is about to play the biggest role of their lives.
IMAGINE THAT.
KNOW THAT.
HOW FANTASTIC TO BE ABLE TO 'PLAY OUT' THAT WHICH YOU HAVE BEEN WAITING FOR.
THAT WHICH YOU CAME HERE TO DO.
IMAGINE THE FULFILMENT.
IMAGINE THE FEELING OF BEING WHO YOU CAME HERE TO BE.
No more questions of 'Why am I here'? YOU WILL KNOW, Dearest Souls. Indeed, YOU WILL KNOW.
We are not saying it is going to be a role of all-singing, all-dancing entertainment, by any means.
Yet, the LOVE … The LOVE that will strengthen in you as you know more of yourselves … the Joy that fills your Being because you are accomplishing your mission …
The satisfaction of KNOWING and recognizing the assistance that Each and Every One of you has to offer and does so within every moment … is more than any compensation that could be offered for these times and those that lie ahead.
PREPARE AS YOU ARE DOING.
I have to say I am still not diligent enough to meditate daily … the day just rushes by.
As we have said many times before, Blossom, if you made it your priority … if you allowed it to be the first thing you do on rising … you would find the day would not be so speedy and even if it was … one would enjoy it so much more, having aligned oneself to do so.
I know! I'll add it to my list of 'things to improve upon'!
You are not far away now from the source of this announcement being revealed.
What? You mean … we will know who is going to make the announcement before it is made?
We do. You know better now, than to be fooled by that which is being broadcast from your mainstream outlets.
Goodness, what a mess that entire system will be when it all collapses.
Blossom … there will not be a mess in the way you imagine.
For this is a DIVINE PLAN … It cannot be messy.
Correct. Sorry God!
EVERY SINGLE MATTER THAT NEEDS TO BE ADDRESSED AND RESOLVED AND RESUMED IS IN HAND.
Do you believe this?
Yes. I do … but not on Wednesdays.
… … … …
I've stumped you!
Yes. You have … we are unsure of that which you speak.
It was my little joke, meaning that yes, I do believe you, yet, now and then I think … what if this too, is also a load of cow manure? It reminds me of my mother after not seeing her for a while, having a real laugh with my sister and I and when she stopped she said 'Oh, how lovely … I only ever laugh on a Tuesday!' I digress. I would have to say that I HAVE TO BELIEVE IT, as otherwise, for me there would be no hope. I KNOW LOVE IS THE ANSWER AND WHERE THERE IS LOVE THERE IS HOPE.
We find it interesting that one would feel this doubt, when so strong in their knowing of LOVE.
I am a size 9 shoe … want to slip mine on for a week? You KNOW that it is very different for those of us holding the fort from down here …
We are Aware and yet, we still find it interesting that one would falter.
Along with my shoes … try my boots, sandals and eh … my ice skates! For one slips up many a time when in this guise of a human! Walk in them down here for many years through this density and see how you manage. No disrespect, Truly my friends… just saying!
We get the picture. We thank you for your honesty. Yet, we know of your Absolute Strength … which is why YOU … EACH ONE … were chosen. That is why we find it so interesting. For we KNOW WHO YOU TRULY ARE … AND KNOWING 'THAT YOU' … it is interesting that you even question.
It is time for us to retract now.
Tickety Boo! Worked out in perfect timing for me this morning. Love you! In Gratitude. In Loving service. I AM.
Please revisit The Invocation 'We are the Game Changers' whenever the mood takes you ... to keep the Energy as HIGH as we can.
Make every day a HAPPY HUMAN DAY! http://www.youtube.com/watch?v=5_DDBfwTX1g&feature=youtu.be
The link to be able to access all my YouTubes is http://www.youtube.com/user/isjaabmo
Website: Blossom Goodchild





Blossom spends a great deal of her waking hours responding to emails .... all of which is given from the heart.
Any financial assistance to keep her channellings, newsletters etc freely available for everyone is very much appreciated.



If you would like to subscribe to Blossom Goodchild's mailing list and receive her channelings directly, you can do this here (right upper corner).


Donations for our translators team are received in gratitude


If you send us an e-mail, we will give you the specifics.


Much information from the channelings, and from many other sources,
is brought together on our other website: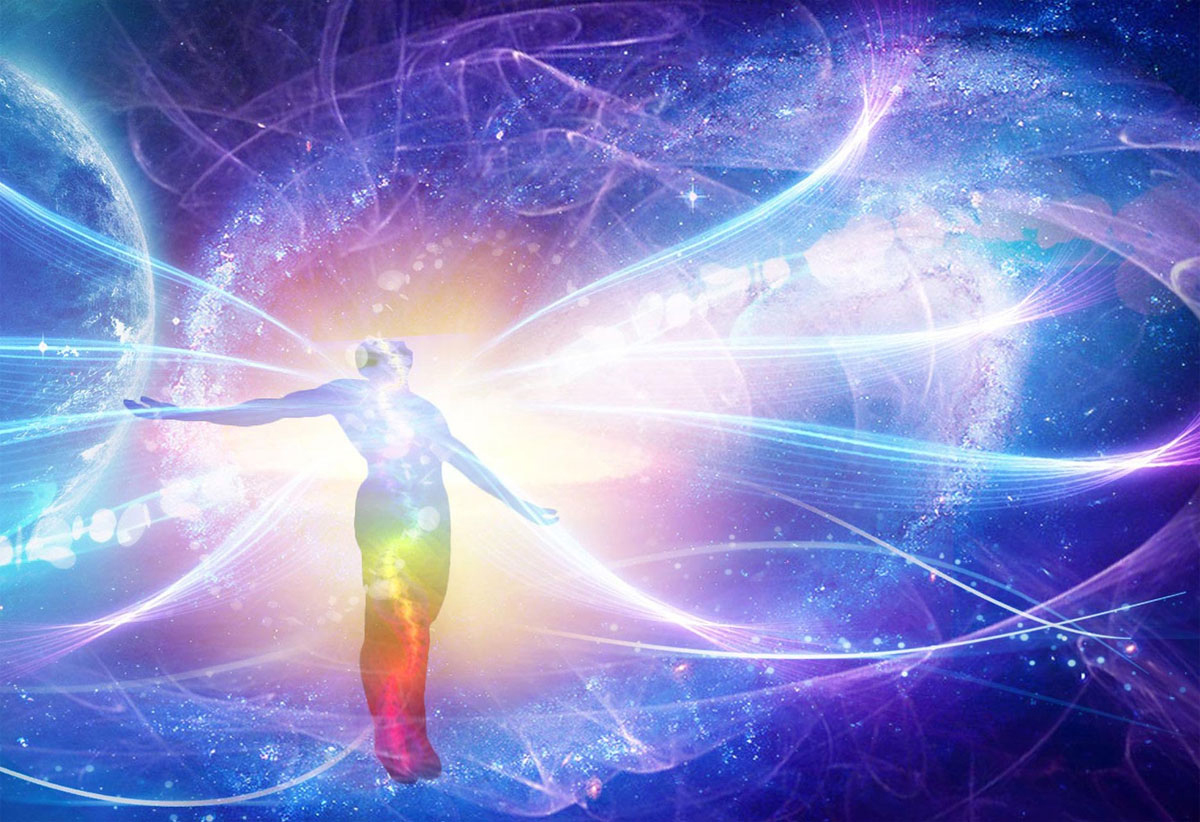 Galactic Channelings
Create Your Badge