Blossom Goodchild - Channeling The Federation of Light - March 12, 2023
Hello! So nice to sit down and get in touch! What a ride, what a ride, what a ride! … and … I feel we haven't even let the brakes off yet!
Welcome, Blossom. Welcome to Each One on this ride … same train … different carriages.
Nicely put and so True. It is a big awakening to/of self to come to the understanding, that how others behave towards you, or themselves is simply where 'they' are at. Letting go of the attachment and simply sending Love. It feels good to reach certain stations on the journey!
Dearest travellers … so many destinations lie ahead. So many passages from A to B to C to D etc. Each one bringing further comprehension of the Divine Light within the Soulself. Each station allowing time to rest … to have a different viewpoint… to recoup … to regain Balance.
And a cup of tea and a bun!
If this is the service offered. Each café presenting an array of 'Goodies'!
There he is again … I can feel the Energy! How Blessed am I!
… an assortment of choices … that will sustain the Soul for the next part of the journey.
Often that train does not arrive when expected. Yet, always, always, always … give 'Trust' … the time! Hand Trust over to your Divine KNOWING and simply make the most of your new surroundings until it is clearly apparent that the next train is the one that requires you to jump on board.
TRUST IN THAT WHICH YOU ARE.
TRUST IN YOUR KNOWING.
Actually, that segues beautifully into a question that baffles quite a few and indeed, myself sometimes. We have spoken of this before yet, could you elaborate? It is regarding the 'getting in touch with self on a deeper level'. You say 'Go within'. Over to you, if I may?
Certainly, Blossom. So where is this 'within'?
Eh, that's what I'm asking! I seek it here, I seek it there, I seek this 'within' everywhere.
And that is why you cannot find it because you are looking here, there, and everywhere.
'Within', Dearest Blossom, Dearest Soul's … is nowhere.
As in NOW HERE.
Precisely.
So why say 'within'?
BECAUSE IT IS 'WITHIN' YOU.
So, YOU …YOU may say that you are seeking YOU, and yet, YOU … the real YOU … is LOVE.
So, all one need do is BE … NOW … HERE.
In the presence of the moment of NOW, for there is nothing else. Nothing more than the NOW.
So, when you go inside of YOU … when you reach the YOU that is LOVE, when you allow everything else to drop away … every thought, every memory, absolutely everything, to drop away … other than breathing … you go 'IN YOU'.
Hard to shut off those thoughts and just BE.
As hard, Blossom, as you choose to make it. Anything and everything is as hard or as easy as you choose to make it.
So, you may say … 'WITHIN' this moment of NOW, I choose to silence my mind and allow all to go quiet. Every time you are aware of a thought … go back to listening to the sound of your breath.
Have you heard how beautiful the sound of your breath can be? The sound of silence … nothing but your breath? If you focus on that sound wholeheartedly … then all thoughts can take a break.
We shall add also, that one of the MAIN reasons we gave you The Mantra is to assist you to go 'within'.
When you say it … when you fully concentrate on it … when you put your attention into the FEELING of it … there will be no room for thoughts to enter in.
These words …
I AM THE LIGHT.
I AM THE LOVE.
I AM THE TRUTH.
I AM.
They take your KNOWING … HOME.
Whoa! My Heart just leapt! That's profound Chaps!
They reboot your KNOWINGNESS amongst the hustle and bustle of everyday life and all its comings and goings.
It settles you … instantly.
You are absolutely right, of course.
When you just BE … you are going 'within'.
When you smell a flower … you are going 'within'.
When you offer a kindness … you are going 'within'.
When you reside … in/as/of/through … LOVE OF THE HIGHEST ORDER … you LIVE in a constant configuration of going 'within'.
Dearest Souls … before you came to this Planet this time … you were enveloped in a Vibration that is very different from the one that you are experiencing NOW.
Before you came, there was not the density … there was not the fear … there was not the uncertainty. Therefore, you were so very keen to come to Earth and be a part of … to play a part in … this incredible transformation.
NOW … you are HERE … WITHIN IT.
Yes, indeed we are. Sometimes we remember why we came and feel amazingly strong … Sometimes we can remember, yet, feel weak and despondent.
YET, THAT KNOWING INSIDE …
THAT KNOWING THAT YOU ARE …
THAT KNOWING THAT IS YOU … IS LOVE.
LOVE CAN NEVER LEAVE, BLOSSOM, BECAUSE IT 'IS'.
IT 'IS' ALL THERE IS.
THERE IS NOWHERE FOR IT TO GO.
IT IS EVERYWHERE AND EVERYTHING.
This we understand. Well, most of us. Some seem to have not yet got their suitcase out, or even thought about packing to get on that train!
Maybe they will catch the express!
I hope so. I had an amazingly long email full of expletives aimed at 'Us'. I don't think they could have added anything more to make it any worse. It didn't hurt me … water off a duck's back! Yet, I felt for that soul. To be in such a place where the need to lash out and blame 'you' for nothing happening. To blame 'you' for all the terrible things going on in the world and 'you' just sitting back and letting it happen. I felt for him because it must be a terrible place to reside 'within' his Being.
Again, Blossom … Love is Love is Love is Love is Love … Vibrating 'within' different frequencies, dependant on choice of attitude and choices to change.
Yet, probably not his fault that he is where he is 'within' himself.
When you say 'not his fault', we would say … it would be his choosing … on a level that goes very deep, for Each soul.
The Master Plan … The Divine Plan … is not transparent when it comes to the whys and wherefores.
Yet, Dearest Souls … The Master Plan has only one's well-being at Heart … which may seem hard to accept by some, when you look around your Planet.
Indeed! Yet, on a Higher level of understanding, I get that.
As this Plan unfolds … as the way is shown … as you walk into a Brighter tomorrow … and YOU FEEL YOUR KNOWINGNESS OF WHAT IS in a more accepting Soul space …
YOU … YOU … YOU … and YOU … Yes … Each One … will not/cannot … regret one move, one action of the YOU that made YOU who YOU ARE.
REMEMBER …
THE FUTURE IS BRIGHT.
EACH ONE OF YOU CAME TO PLANET EARTH TO MAKE SURE OF THIS.
Swords of Light to the skies and all that chaps! Thank you!
The Gratitude we have for Each One is of the Highest Vibration.
There is a saying in your world ' We've got your back'!
That intention never leaves us.
Good and comforting to know! Happy days. In Gratitude. In Loving service. I AM.
AT LAST ... YOUR VIDEO ... YES ... YOU! TOGETHER AS ONE. I AM THE LIGHT. I AM THE LOVE. I AM THE TRUTH. I AM!
Please take the time to be uplifted by watching fellow Light players sharing the Mantra with you. Thank you so much to all who participated.
DONATIONS are always a beautiful Blessing. Many thanks!
http://PayPal.Me/RainbowLight444
Website: Blossom Goodchild



If you would like to subscribe to Blossom Goodchild's mailing list and receive her channelings directly, you can do this here (right upper corner).




Donations for our translators team are received in gratitude


If you send us an e-mail, we will give you the specifics.


Much information from the channelings, and from many other sources,
is brought together on our other website: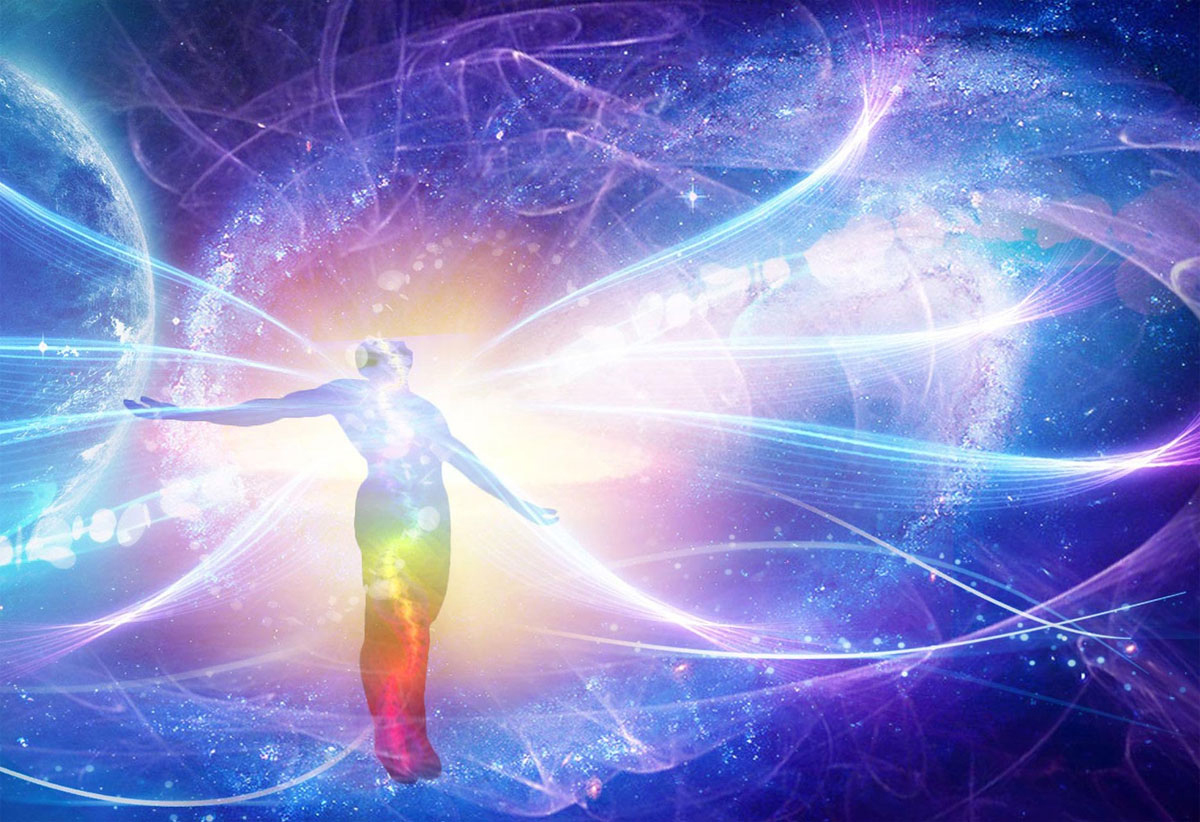 Galactic Channelings
Create Your Badge