Blossom Goodchild - Channeling The Federation of Light - February 5, 2023
Good morning to you. I have found this unexpected gap in my agenda, so thought I'd try and get the channelling done now. Hoping it will work.
Welcome, Dearest Blossom. Welcome, All Souls who have found their way to these communications. For it is your Heart that has led you here. For it is your Heart that recognises Truth in all things. There is no better radar than your Heart, Dearest Ones.
Thank you. Very True. I wondered if you could speak to us about the EES and Med beds etc. In fact, all Quantum Healing apparatus in general, if you would?
It would be our pleasure, Blossom. For the opening up/out of such instruments is to become a new way of life for many.
It matters not that you do not understand the 'how' of their workings. Yet, it matters greatly that you KNOW they work and are doing you a huge favour.
What do you mean by that?
IT GOES WITHOUT SAYING THAT THE HEALER LIES WITHIN EACH ONE.
THERE IS NO GREATER HEALER THAN THE SELF.
Yet, for instance, the EES is an ENERGY ENHANCEMENT SYSTEM. It enhances your Energy and works on a level that cannot be seen, heard or touched. It creates an Energy … a Zero Point Energy … and within that space … all is at Peace … all becomes balanced.
I have been Blessed to have experienced two, four-hour sessions and I can certainly vouch for that Peace. It takes about ten minutes for my mind to close down and I go into a deep relaxed state. How does that work?
Because Zero Point Energy does not set about rewriting your shopping list. It does not set about the calls you have to make or the work commitments that have to be achieved NOW.
Zero Point Energy is your friend IN PEACE. It allows for the mind to switch off and allows for the 'self' to BE in a different space. Would you say you are aware of where that space is, Blossom?
Nope. I just 'zonk out'. I don't feel as if I am asleep, although, 'time' simply disappears.
Because there is no time in the space of Consciousness … and this is where you go. This is where YOU switch off … tune out … and then tune in to your TRUTH … and then the miracle key is to allow the system to go to work … on you … on your body.
There have been miraculous results as many of you are aware. Yet, we stress again … it is your KNOWING that it works that is the ultimate Healer.
Can you believe that there is word out there that the EES is all a scam … and that it is of the dark in order to 'secretly' change our DNA etc?
Yes. We can believe that. For anything and everything that is of the Highest Light and for the Highest Good of all … the dark needs to infiltrate, in order to place negative thoughts, in order for the Energy of Light that it is, to be dimmed. Again … we would suggest to ask your Heart.
Well, when I heard of such rubbish, I looked into my heart and recalled how I felt whilst in there and also, thought of the lady who 'created' it. To me, the answer from my heart came back LIGHT, LIGHT, LIGHT. TRUTH. TRUTH. TRUTH.
Blossom … there are so many 'instruments' that shall be brought to one's attention in the coming days … BECAUSE IT IS IN ALIGNMENT FOR THIS WAY OF HEALING TO ENHANCE.
These illnesses … these intrusions to the body, were never meant to be part of that which is you. It is a long journey one is undertaking in these times, to rid not only your physical body, yet your World … of ALL THINGS that do not belong.
These new assistances will be in use more and more and become readily available … in time, for many. Yet, do not Feel that you have been 'duped' if you are not close to such facilities.
FOR YOU KNOW THAT 'YOU' ARE YOUR HEALER.
Even when you have come across miraculous events where another has 'Healed' someone. That 'other' is merely the facilitator. A Healing cannot take place unless your Soul is in agreeance for it to do so.
Hold on … why would a Soul not agree?
Blossom, you would be surprised.
I already am!
When a Soul is ready to be Healed … they shall be. Sometimes a Soul requires certain emotions or indeed, we could shock and say … 'sufferings' to be part of their NOW … so that they can become who they need to be.
I know what you mean, yet, some may not. Some may say 'Why must I suffer at all?'
And we would reply … because you asked to.
And they would reply … 'Was I 'off my face' at the time?'
And we would reply 'No.' You asked to experience certain aspects of life in order to understand more of who you are. Is it not through suffering that when emerging from it … an unknown strength is felt within?
Yep. For me … always.
So really, we need say no more.
Yet, when someone wants to be Healed and it doesn't happen … surely it goes deeper than the fact that they asked for it to make them stronger?
It is not just strength that is gained, Blossom. It is the Soul's understanding of self. There are many scenarios that are of great and varied reasons as to why one is not Healed and another is.
Some Soul's, deep down, 'Feel' they need to suffer due to a past life connection where they may have done a great wrong to another and 'for them' it is only by experiencing that great wrong … within/for … themselves that they are able to forgive themselves. Even though the Soul that was wronged in that past life has forgiven them.
I am hearing 'Service to Soul'. Yet, not getting a sentence with it.
'Service to Soul' Blossom, does not really need to go in a sentence, for it speaks for itself.
It is your responsibility to be of Service to your Soul … as much as it is your responsibility to Service your Soul.
Your engines in your cars need servicing. Things need to be serviced in order to function at their Highest capabilities.
It is no different for your Soul.
It needs attention.
It needs to be looked after/cared for/Loved.
If it does not receive the attention required, you cannot get the best from it.
Simple as that.
So, ways to service the soul are?
TO LOVE IT … MORE THAN LIFE ITSELF.
I take that to be just an expression … as Life itself is Love.
Correct.
TO GIVE IT YOUR TIME.
TO HONOUR IT.
TO SPEAK WITH IT … NOT TO IT.
What is the difference?
When you speak 'to' it, you are speaking outside of it. When you speak 'with it', you are speaking within it … as it … you are BEING OF IT …
YOU ARE YOUR SOUL.
ALL THAT IS OUTSIDE OF YOU IS NOT.
LIVE WITHIN YOUR SOUL.
For so often, it is as if … one has stepped outside of it for a time. Yet, of course, this is not possible. Yet, it can feel like that.
STEP BACK IN … WALK INSIDE OF YOU.
A journey is not improved by how many steps the feet take and how far one has walked in miles.
THE GREATEST JOURNEY OF ALL, DEAREST SOULS, IS THE ONE THAT YOU TAKE INSIDE YOUR HEART.
That is the most invigorating Energetic 'trip' of all.
There is so much on the outside … so much to experience … so much to see, to touch, to encounter …
YET, ON THE INSIDE IS AN ENTIRE KINGDOM … YOUR KINGDOM … GOD'S KINGDOM… LOVE'S KINGDOM … LIFE'S KINGDOM …
Call it what you will, yet, there it is … within you.
And within that Kingdom, as it has been said … are many doors.
You hold the key to each one of those doors. Yet, they can only be unlocked when you are ready to enter through.
LOVE KNOWS what is behind each one … AS DO YOU. Yet, on this inner journey, your Soul will lead you to the correct door at the correct moment. For you … must be/have to be … ready in your BEING to accept what, and absorb what, is on the other side.
KNOW, KNOW, KNOW, THAT YOU ARE LOVE OF THE HIGHEST ORDER
KNOW, KNOW, KNOW, THAT YOU … HAVE CHOSEN/WERE CHOSEN … TO BE HERE AT THIS TIME TO CONDUCT YOUR SOUL IN SUCH A WAY, SO THAT IT EMANATES LOVE THROUGH YOU … FROM YOU … TO ALL THAT IS.
WHAT AN EXTREME JOY FOR THE SOUL TO DO SO!
Indeed. That very Knowing makes me feel so EFFULGENT!
We are aware of that word and are Joyous in the Knowing that you are now aware of it also.
To shine Light … To radiate Light … YES! YES! YES!
YES! YES! YES! … and you can FEEL THAT LIGHT NOW as you offer it out to The Whole.
It is all so simple, is it not?
Indeed, it is, and the more we 'Get it'… the easier it becomes.
Dearest Blossom … Dearest Souls, Be … in/of/as … Gratitude for all that you are in this now. Yet, Be in Gratitude also, for all that you have been and are to become.
SO MUCH IS TO COME THAT SHALL SWELL YOUR HEARTS WITH SUCH A FEELING OF THANKS.
YOUR SOULS WILL BE BRIMMING OVER WITH LIGHT … AS YOU CONTINUE … TO CHANGE THE WORLD.
Oh, thank you. Thank you. Thank you. In Gratitude. In Loving Service. I AM.
AT LAST ... YOUR VIDEO ... YES ... YOU! TOGETHER AS ONE. I AM THE LIGHT. I AM THE LOVE. I AM THE TRUTH. I AM!
Please take the time to be uplifted by watching fellow Light players sharing the Mantra with you. Thank you so much to all who participated.
DONATIONS are always a beautiful Blessing. Many thanks!
http://PayPal.Me/RainbowLight444
Website: Blossom Goodchild



If you would like to subscribe to Blossom Goodchild's mailing list and receive her channelings directly, you can do this here (right upper corner).



| | | |
| --- | --- | --- |
| | | |

Donations for our translators team are received in gratitude


If you send us an e-mail, we will give you the specifics.


Much information from the channelings, and from many other sources,
is brought together on our other website: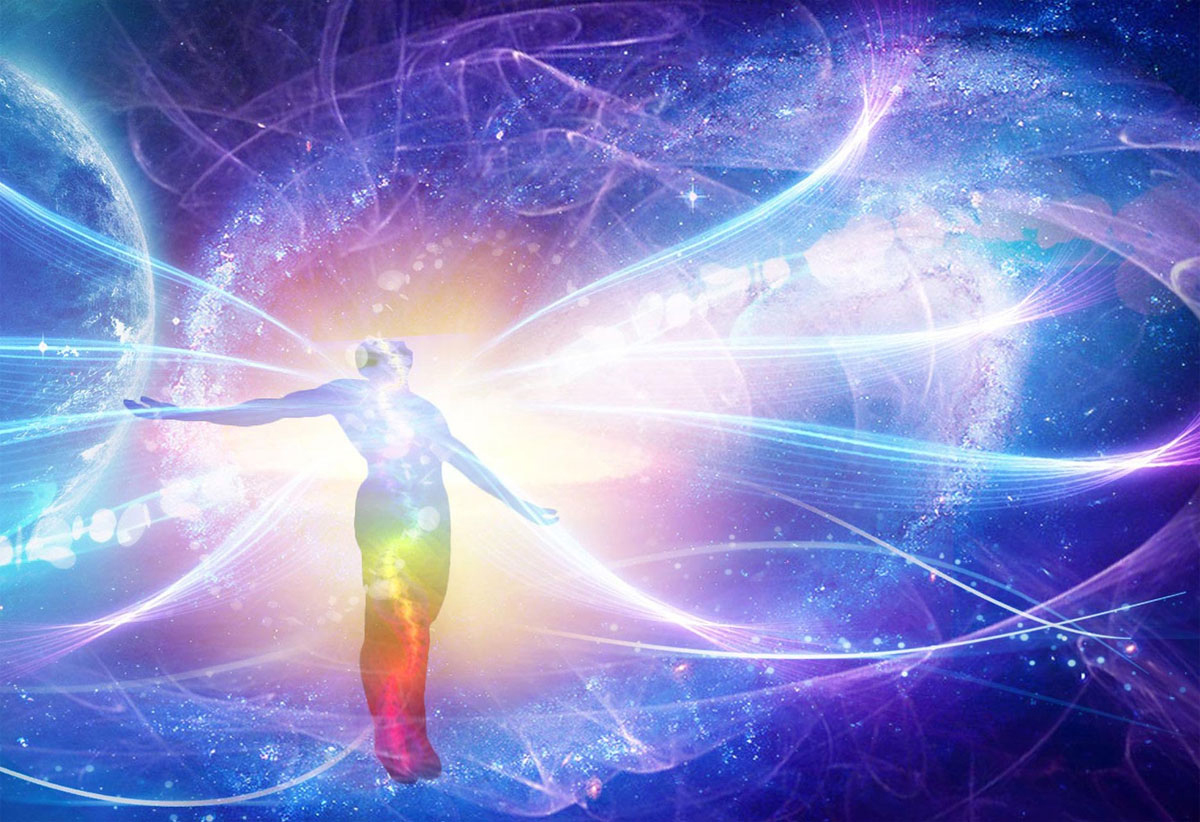 Galactic Channelings
Create Your Badge