include("pappie.php") ?>


Jane Bürgermeister is FREE!


This is a follow-up on our previous reports here and here.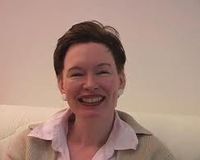 "Thanks to the incredible support of so many people from all over the world as well as the publicity, I am a free person once more - and, boy, does that feel wonderful!
Today I collected a letter from Judge Hannes Winge of Vienna's Döbling Court informing me he has stopped the court guardianship procedure initiated by Judge Michaela Lauer of Hietzing court on June 29th, 2010.
To his credit, Judge Winge examined the reasons given to justify a court guardianship and found they were not sufficient although he appeared to be under great external pressure to impose this guardianship on me. A big thanks to him for doing his job and for being ready to look at the facts and the evidence and for upholding the law with integrity.

The consequences of a court guardianship would have been dire for me. This should usually only be applied to the very elderly person if they can no longer take care of their affairs, for example, because they have Alzheimers. Not even Lilliane Bettencourt at 87 has a court guardian! A court guardian has the power to make all decisions for you – take charge of your money, your property and consign you to a mental institute. (...)

Ensuring every justice system upholds the law – and is not being misused to persecute political opponents – is an urgent matter.
On my first day of freedom after so many weeks of suspense, I would like above all to thank with my heart the many thousands of people who rallied to help me, who emailed me, and spread the word and who, by their great support, kept me free.
Indeed, to taste real freedom again after weeks of having this court guardianship hanging over me is the most wonderful experience I have ever had.

Thank you! Thank you! Thank you!

Jane Bürgermeister."





Our comment:

Great news! All members of our team would like to congratulate Jane with this epic victory. And our respect goes out to this judge, Hannes Winge, who showed courage under pressure. We think this is another example of the 'rebellion' of which Sheldan Nidle's Sirian contacts spoke

earlier

:

"Over the millennia, the dark cabal's rule has been unchallenged; the obstacles now springing up around them are unprecedented. That their desires are being set aside by various influential players in the global economy is deeply shocking to them, and they are amazed that their tried-and-true tactics for squashing such insolence are unable to prevent a growing rebellion. This inability to maintain a hitherto undisputed preeminence is spreading panic in the ranks of the cabal, as they watch many nations secretly plotting to dethrone the dark's chief instrument, the UN corporatocracy, and they are becoming truly desperate."

All the support, love and prayers that all of us sent out to Jane paid off, there clearly was no stopping such a huge wave of positive energy. Let's keep visualizing a new world of love and harmony every day!

Kees, GalacticChannelings.com

. (09-08-'10)


include("voetnoot.php") ?>